Craigslist Posting Service
$8.00
Craigslist Posting Service
We are Cheap Craigslist Service. We Charge Real low prices for posting on craigslist in General For sale section any city. We create an effective marketing campaign for our clients of any category so they get good number of leads through our craigslist posting. We work 7 days a week 365 days a Year. We Promise our clients Quality
Work Daily Reporting Strong Communication 24/7.
Description
Craigslist Posting Service!
Welcome to Craigslist Posting Service (Selldra) – The Best place ever for your entire craigslist ad posting needs. With our 5 years of craigslist ad posting experience we can post your Ads in all cities & categories of your choice with 100% Live Guarantee. We are sending daily, weekly & monthly reports to all of our clients. We are not charging our clients for Flagged or Ghosted Ads.
Our affordable craigslist ad posting service help you grow your business to get maximum sales, clients & generate exposure. All we care about is how much revenue and profit we can drive to your business by posting your ads on craigslist.
How to Using the Craigslist
Craigslist is like the Mom and Pop shop of the internet. It may not look like much, but you'll be amazed at the things you can find. Craigslist is an internationally popular website used for posting jobs, items for sale, real estate, services and personal ads. Take advantage of this free service by creating your own advertisement. Read the steps listed below and learn how to post an ad on Craigslist.
What is Craigslist USA?
Craigslist was created in 1996 by Craig Newmark, a San Francisco- based computer programmer. He started a free website where people could exchange information, a new concept at the time. Today, it contains sections dedicated to services, items wanted, items for sale housing jobs  Gigs community service and discussion forums. Craigslist has several versions for other countries as well.
Craigslist FAQ
How do I search all of USA Craigslist?
Craigslist is divided by cities. It doesn't have a lot of options for searching the entire website at one time. You can do it using
Google
, entering
site
and the name of the item you're looking for in the search bar.
How do I post something on Craigslist for free?
1. Visit craiglist
2. Click on the create a posting link in the top-left corner
3. Choose a post category
4. Enter the details for your post
5. A link will be sent to your email confirming the post
6. Once you click on that accepting it, your ad will be live
Our Service
Cheap craigslist ad poster
100% live ads guaranteed
Pay for live ads only
No Free Trial
Rely on an experienced and knowledgeable team
Strong communication 24/7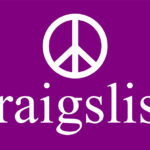 Craigslist Posting Service
Your review
* Review is required
Email
* Email is required