Amazon AWS Free Tier Per Accounts 8$
$8.00
Amazon AWS Free  Account only 8$.
Delivery Time: Instantly / some time will take 24 hours.
Description
Amazon AWS Free Accounts
Every Account You Can Create 20 VPS Maximum.Amazon AWS Free Accounts
Created With Real Address And Payment Verify.
Phone Verification Process Done Already Each Account.
You Can Create Many Region VPS.
72 Hour Replacement Guarantee.
We Can Test Before Delivery And If You Want We Can Create One VPS For You.
Price: $8 for Each Account
Rules: Illegal use of our service prohibited.
Discounts Offer: Bulk buyers will get a special discount.
Delivery Time: Instantly / some time will take 24 hours.
Refund Policy: after delivery, if you get any problem account to tell me in 48 hours I replacement the bad account, no refund after the sale.
Calculate Your Savings
AWS Pricing Calculator
Whether you are running a single instance or dozens of individual services, you can estimate your monthly bill using the AWS Pricing Calculator. The calculator allows you to estimate individual or multiple prices and use templates to appraise complete solutions.
If You Need VPS The see This Product
AWS Free Tier limits
All services that offer a AWS Free Tier have limits on what you can use without being charged. Many services have multiple types of limits. For example, Amazon EC2 has limits on both the type of instance you can use and how many hours you can use in one month. Amazon S3 has a limit on how much storage you can use and on how often you can call certain operations each month. For example, the AWS Free Tier covers the first 20,000 times you retrieve a file from Amazon S3, but you're charged for additional file retrievals. Each service has limits that are unique to that service.
Some of the most common limits are by time, such as hourly or by the minute, or by requests, which are the requests you send to the service, also known as API operations. For more information about AWS Free Tier limits, see AWS Free Tier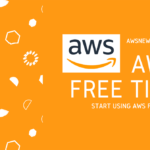 Amazon AWS Free Tier Per Accounts 8$
Your review
* Review is required
Email
* Email is required